Every 15 minutes someone in Victoria is diagnosed with cancer.
The Victorian Government's new cancer plan will build on the existing cancer plan 2016-2020 to prevent cancer, increase survival, improve the experience of the cancer treatment and care system, and ensure all Victorians have the best possible chance to thrive.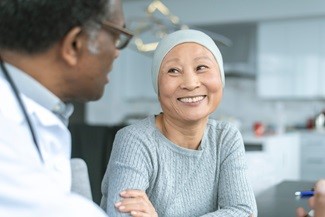 "Our efforts to prevent and detect cancer earlier and ensure Victorians have access to the very best treatments mean more people are surviving, but we know there's more work to be done," said Minister for Health Jenny Mikakos.
Victorians can contribute to the Victorian cancer plan 2020-2024 by attending a consultation session during October in Melbourne, Bendigo, Mildura, Ballarat, Geelong, Warrnambool, Traralgon, Shepparton or Albury, or by making a written submission via the Engage Victoria website from 7 October to 4 November.
"This is an important opportunity for all Victorians to have their say on how to prevent and save more lives from cancer"
"We all know families who have been touched by cancer, so I encourage everybody to get involved," Minister for Health Jenny Mikakos said.
Date published: 14 Oct 2019
https://www2.health.vic.gov.au/about/news-and-events/News/vic-plan-to-prevent-cancer